I started trying to explain it to him and instead had a wonderful epiphany. I said.. "I have a GREAT way to show you!"
Since I was a kid I'd gone with friends to the Renaissance Faire in Bristol Wisconsin. It certainly hasn't changed. The King and Queen still set the stage first thing in the morning, there are still the guys performing in the "Mud Show", and there are still thousands of "extras" who just show up in their own re-enactment garb, weapons and all.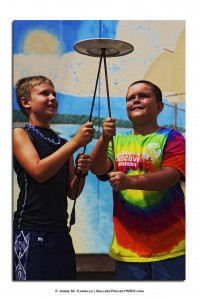 Was a lot of fun actually, because Sebastian got himself into some of the shows going on.
It's really too bad that the weather wasn't holding on too well up there, because we were having a ton of fun and left in the early afternoon. But he was sold. Loved the weapons, loved getting his own wooden sword and shield, and of course, loved the atmosphere, food, and good times playing and getting to know some of the other kids we'd meet.
Was a great time! Though, at this point I think I just committed myself to a birthday party at Medieval Times…
That's going to be an expensive net result to a little field trip.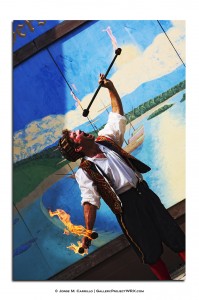 http://tinyurl.com/mfglhcb <-Full sized pics are always available in my galleries. You can always access them via the link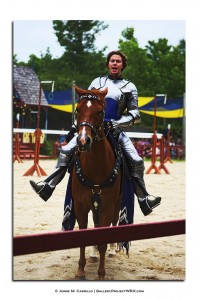 ..The question I got from my son when he was wondering what they did at Medieval Times.