A 3.5 mile run to warm up, with a great time afterwards!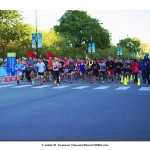 I was fortunate enough to be asked to head down and take pictures, showing how Accertify/AMEX represents amongst their peers.

Great representation from Chicago's large corporate presence. United, and Motorola are just two that come to mind.

Overall, great time though! It was a great networking opportunity for those of us on the Accertify Island to take a peek outside, and meet our peers!

http://gallery.projectwrx.com/6077211 <-- As always, the full photo gallery is located online.

What do you get when you get thousands and thousands and thousands of people coming out on a very unbecoming <50F May day?